We're proud of what our customers say


Paul (landlord), London
I was in urgent need of an electrician to undertake an EICR inspection on my property. As I don't live in the property or in the same city, I had to search for an electrician on line. Toby (Harrow Electrical) responded immediately and scheduled an appointment within 4 days of my initial request. Toby is the ultimate professional. He did the EICR inspection, identified a couple of problems but was able to problem solve the issues. I am very happy with the professional service I received. I would definitely use Toby and fully recommend his services
Alan, Kenton
The electrician who had done jobs for us for nearly twenty years retired to Spain. Around three years ago I found Toby's website and asked him to advise on, and then install, some new lights. He did it all very efficiently and competently.

My policy is quite simple. If I find a professional, a tradesman or indeed a shop, which provides good and efficient service I always go back to them and am not interested in seeing if I can find someone cheaper, whose quality, by definition, is unknown to me. Given that he did the first job well, Toby is now my "go to" electrician.

The latest job, completed this weekend (10/11 July 2021) was to check our entire system, rectifying minor issues of my making, before putting in a new fuse box with RCBOs for each circuit, a replacement socket in our Solardome, and a replacement light fitting in the loft. All done with the same efficiency and competence of the first job he did for us two or more years ago.

You can't go wrong with Toby.

Amin, North Harrow My property is 100 years old and has been added to several times. The existing electrical system was very complex and outdated with cabling going around in all wrong directions causing safety concern. Several electricians had been unable to sort out the problems, sometimes throwing up their hands in horror or giving very high estimate to fix it. As recently I needed to install EV charging point in my home, the company doing the installation refused to connect it to the existing electrical system I have due to safety concerns and I have luckily found Toby to have a look at my electric system and he was extremely thorough, and found many faults which he rectified.
Toby undertook significant reviews of the electric system within my house, generating a very comprehensive and easy to understand report, identifying issues of immediate concern and other issues which can be resolved at a slower rate. To confirm, all of the work was carried out to the highest standard and Toby provided clear outlines of what he was going to do and why he was going to do it. Also providing a clear understanding of cost and ensuring that any changes to this cost profile were identified early and agreed before the work was undertaken. Also, Toby used the most recommended brand material for my fuse box. Overall, Toby's work was excellent and I will seek to use his services again in future, if required.
Richard, Harrow
I am very pleased that Toby Gray was recommended to me to solve my electrical issues. On each of the four visits he made he arrived exactly when he said he would and was always willing to explain each part of the work required.

I have no hesitation recommending Toby. He is very capable and thorough in his work and is very friendly. I found his estimate was very reasonable.
Brenda, Harrow
Reliable, efficient, friendly service at competitive prices. Thoroughly recommended.
Emma, Wealdstone
I was extremely impressed with Harrow Electrical (Toby). When I rang with questions about a potential job, Toby explained everything in detail and gave me a very reasonable quote for the job. Harrow electrical actually called back later in the day (as at the time I rang, they were in a middle of a job), and previously with other companies, I have not had this progressional experience, and they didn't ring back. When the day of the job arrived, Toby turned up exactly on time, and quickly spoke through the job one more time to confirm we both were on the 'correct page' of what was going to happen. He had all his tools with him and correct equipment and didn't need to go out to get more stuff like other companies have done in the past.
Very polite, friendly and professional, and even a week after the job, Toby (the electrician) rang to check that everything was still okay and to make sure I didn't have any other questions. 5/5.
Bob, Tottenham
Thank you very much Toby. I'm very grateful for what you've done. I've already started recommending you to people I know but I know the drive from NW London to NE London is a nightmare.
All the best
Mark and Anna, N10
We have used Toby on two separate occasions, the second on a particularly complicated challenge within our property. We have been impressed and pleased with the thoroughness and integrity with which he tackled and resolved the issue. We recommend him highly.
Mr and Mrs Uduwawala, Kenton, Harrow


We engaged Toby from Harrow Electricals to check our internals wiring and install a new fuse board that was up to current standards ( 2017). Toby was flexible enough to fit in to our plans and come and do a survey right away. At no point Did Toby inflate costs and we only paid what was initially agreed after his first visit.
Toby turned up on time on all agreed dates and carried out a thoroughly professional job that was clean clutter free and looked very neat. At the end of the process Toby issued us an Electrical certificate after carrying out small modifications that were needed. At no point in the process did i have any concerns or doubts about his ability to do the job. Toby just got on with the job. I think you need to occasionally pepper him with Coffee ( milk no sugar), that keeps him going and smiling.
I would use Toby again without hesitation and will be recommending his work to my friends and family. His charges are very reasonable as you will find if you are lucky enough to engage him.
Cheryl and Matthew, Rayners Lane
We asked Toby to get our electrics up to standard before we put our house on the rental market. Toby did a thorough job of replacing our circuit boards and checking all our plugs. He was always punctual, arriving when he said he would, was friendly, and was clear in discussing technicalities. Toby sent through all of the certificates we needed, as he promised, shortly after completing the work. We would recommend Toby to anyone with electrical needs in their home.
Mr Robin Chaudhuri, Pinner
Recently Toby did some electrical work in my house. This included installing a RCD circuit breaker replacing the old style fuse meter box, adding a power socket, checking wiring, solving garden security sensor light problem, replacement of light bulbs with RCD compatible long life bulbs. I am very satisfied with his work. I am impressed with his methodical and professional approach to his work. He is quite knowledgeable with latest IEE regulations. He explained available options prior to taking the job. He carried out the job at a competitive price. In fact value for money. I have found him to be honest and reliable. I have no hesitation in recommending him for any electrical work
Jon, Roxeth:
We had an electric supply fitted to a garden office, plug sockets and a ceiling light installed. Toby and his colleague were very professional and a pleasure to deal with. They advised on the various options, and gave a very competitive cost. The work was of an extremely high standard, and very neat, with an emphasis on safety. They completed everything to schedule and provided certification. This is a fantastic local company that we are lucky to have, and I would not hesitate to recommend them. First class.
Mr Patel, 4 bedroom house in Harrow
Toby is a very reliable and thorough electrician. He responded to an emergency electrical fault with great haste and had it fixed immediately. After that I asked him to carry out further work which he delivered in good time and on budget. He is diligent, meticulous and doesn't take shortcuts ensuring that everything is safe and up to regulation. I would use Toby again without a second thought and recommend him to anyone needing an electrician. Five stars from me, thanks Toby!
Mr and Mrs Haines, landlords, 3 bedroom flat in Harrow
Harrow Electrical were asked to provide an EICR certificate and report on our premises and carried this out in a very professional and dedicated manner. Toby Gray of Harrow Electrical also carried out several instances of remedial works which we requested and did so to our complete satisfaction. In our opinion Toby is a first class professional and it showed in everything he did today. We now have our certification and the job was left clean and tidy. We recommend Harrow Electrical to anyone who wants any electrical work done.
Bernie Holland, Harrow
My first encounter with Toby Gray was early in 2014 when, having been quoted just short of £150 for a very simple piece of electrical wiring by a local electrical business in Harrow, I had the luck to find Toby's phone number in a local free newspaper. Toby did the job for me, taking not much more than half an hour and charging me a great deal less than the other contractor. Furthermore, Toby made sure all times that the work was done thoroughly and to the required safety standards. Punctual, considerate, conscientious, trustworthy and reliable – what more can one ask for ?
Edith, Harrow. Two bedroom purpose built flat
It was a pleasure to have Toby doing work for me. He was always friendly, prompt, efficient and very helpful in advising me on safety issues etc. I would not hesitate to use Toby again if I need more work done in the future. I have every confidence in his professionalism and expertise and would be happy to recommend his work.

Mr Lukha, Stanmore

It's very rare that I would write a review but I think a review is very much justified for Toby's professionalism.
My job involved looking at an old fuse box which needed to be replaced by an RCD box. When he came round there were no typical tuts, groans or rubbing of hands with pound signs in his head. It was bliss. Toby Is straight talking and a true professional.
He told me exactly what was needed to ensure that my electrics were up to standard to comply with current standards. In all fairness he could have said all the electrics needed to be changed around the house and I would not have known better. However, Toby does not work that way at all.
A few days later unrelated to the work he had carried out one of the RCD switches kept tripping so I called Toby who came round the same day and solved the problem for me.
Again I would highly recommend you speak to Toby for your electrical requirements. I certainly will only call Toby in the future as at last I have now found someone who does not believe in ripping people off. Thank you for your professionalism Toby.


Anand, Harrow Weald


A professional and prompt service. Resolving all outstanding electrical issues before providing a certificate. I would have no problem recommending Toby for other jobs as well as using him myself for future jobs.
Thank you!!

Bernard, Belmont

Recently TOBY GRAY of HARROW ELECTRICAL SERVICES undertook some installation and repair work for us in our home. It was clear that Toby 'knew his stuff' and went about his work with interest and an obvious desire to do the work well. This particular project involved a bathroom installation that had to comply with the Local Authority requirements. He knew these well and was keen to ensure that our house fulfilled them, but at the same time discussed the work and offered us options throughout.

Toby is always friendly and pleasant and conveys this in his manner and working style. He is also gracious when he is faced with issues from DIY electrics done by 'somebody else' ! ( For which I am very grateful ). When we discovered another electrical issue in the evening after he had left, Toby returned immediately to resolve it.

I would be pleased to refer other potential customers to Toby, confident that they would receive the same quality of service, help and cost.



Dave, Elaine, Jamie and Tommy, Harrow

We found Toby to be excellent - he provided us with a quote very promptly and was able to time the work to fit with our schedule. He fixed a number of nagging problems we had had around the house for ages with no fuss and no mess. He also advised us on how to improve safety with an upgraded circuit breaker, which was welcome with the kids increasingly using devices all round the house. Toby discussed options and made good suggestions before starting the work. We found the overall price of the work to be very reasonable. We won't hesitate to call on Toby's services again



Lisa, Willesden

I highly recommend Toby Gray as a brilliant, reliable, professional electrician. He is punctual, works continuously until the work is finished and invoices everything he does as agreed before hand.


Toby has done quite a bit of electrical work for me. He has fitted dawn dusk lamps, movement sensor lights, replaced strip lights, repaired ceiling lamp flexes, replaced 2 modern RCD fuse box units and did a complete Safety check on my house and issued a full report and electrical certificate. He has done much more than itemised here.

Toby is very reasonably priced and I know this from the many quotes I have taken out for my work. I found Toby by recommendation from a friend and am very pleased with everything he has done for me.

Contact details available on request

Viv, Harrow Weald

Found Toby at Harrow Electrical, via advert in local paper and then his website. I contacted him on the basis of the testimonials. We too found him to be reliable and professional in all aspects of the work which he carried out competently and tidily. Nothing was too much trouble and he took the time to patiently explain what was required and suggested different options. He arrived when he said he would and his charges were very reasonable. I would not hesitate to recommend him.
Contact details available on request

Geeta, Northwood
I have recently had electrical work done by Toby, and I cannot recommend him highly enough. The work was completed to our requirements and on time. Toby was punctual and very reliable.
Thank you Toby.
Paul L, Harrow
Toby of Harrow Electrical replaced the consumer unit in my house and checked the electrics for an electrical condition report. He was prompt, thorough, professional and very reasonably priced. All the proper paperwork was provided and work was done to the highest standard. I would not hesitate to use Harrow Electrical again.
David, Hatch End
Toby has carried out electrical work in my home on several occasions. He has proved trustworthy, reliable, prompt and able to cheerfully resolve any potential problems. His work is of the highest professional standard, both in the quality of materials and the thought and planning that goes into how the job is carried out. He finishes by producing legally-required certification, together with advice on maintenance and renewal of equipment. It's good to know you are in safe electrical hands.
Kaija, Rayners Lane
A huge thanks for replacing our light fitting last week! Really pleased with your work and helpful advice! Finding our place is often problematic as it's a new-build but you found it without any directions and arrived even earlier than expected. We'll call again if anything comes up and recommend your work to everyone!
Miz, West Harrow
Toby is a very professional individual who carries the work out in an efficient and tidy manner. After meeting various electricians to try and sort out a fault we had, Toby was able to offer the best solution to the problem.

I have called upon His services more than once and have felt confident with the end result each time.

I recommend him highly to anyone seeking an electrician.
Mr and Mrs Das, Kingsbury (contact details available on request)
Toby worked in a thorough and systematic way. He was unphased by any problems he encountered with the existing wiring and endeavoured to find an efficient solution. He listened patiently to any concerns we had and always acted upon them. He tidied up on a daily basis enabling the household to function as normally as possible.
We were very satisfied with his work and the manner with which conducted himself and have had no problems with the wiring since he completed the work.
Ms Desai, Harrow

Really helpful, gave good advice and turned up on time. Very reasonable charge for installing a bell and replacing main switch on fusebox - I had been told by my utility company that were doing so called free safety tests for the elderly that my whole house needed rewiring. Toby advised that this was not necessary as it was all relatively new and upgraded some safety features instead. Highly recommended for his honesty as well.
Simon, Oxon (landlord, 4 properties in Oxford and Reading) Contact details available on request

I first employed Toby to re-wire a 17 Century barn conversion in Church Enstone, Oxfordshire. The barn conversion consisted of a single story long barn with a 3m high roof and two storey section with again high 4m vaulted ceilings. The whole property is 250m square. I designed the electrical layout with Toby who was a great help in suggesting elegant solutions for lighting and switches. One part of the electrical design was to separate the single story and double story elements so that if necessary we could make the single story into a self contained apartment.
Toby worked well with the main building company having at times to improvise around their sometimes erratic scheduling.
I have since used Toby to install mains Smoke and Heat alarms at other rented properties which he has done to my satisfaction.
I found Toby to be honest, conscientious and competent and would recommend him to anybody for any type of project.

Debbie and Gary (landlords, 3 properties in London) Contact details available on request

Toby first worked for us when he was called out on an emergency by one of our tenants who smelled burning. In this case the supplier needed to be called out. Toby did this and checked the work done to ensure that it was adequate. Since then, he has both inspected, and carried out the necessary remedial work on our rental properties. He has been efficient and reliable in his dealings with us and our tenants, and explained clearly what he was proposing to do and why. His charges are transparent, and reasonable. I would definitely recommend him.
Here 'verbatim' are the tenants comments:
Tenant 1
I am often apprehensive about maintenance contractors as you just do not know who is going to rock up on your doorstep and how they are going to behave. I was completely at ease as a consequence of his friendly and professional nature. He explained exactly what he was going to do and the space / access he required. I immediately felt I could trust him and so left him to it, got out of his way and went to town!
I am of course no electrician so it was great that Toby spoke a language I could understand, the work he did was first class in terms of quality, he was thorough and when I returned from town he explained some additional issues he had discovered and what action needed to be taken. I was pleased to find that where he had been working had not been reduced to a bomb site and was left exactly as he had found it.
Tenant 2
In short, Toby was very professional and upon first encounter extremely likable. Often you feel intimidated by contractors and in this instance I did not feel that at all. I like his thoroughness and attention to detail and would not hesitate to recommend him to others.
Tenant 3
Toby arrived as and when he said he would and was on time for all appointments.
He tried to stay out of our way and he cleaned up after himself and moved all appliances back to where they had been after he was finished.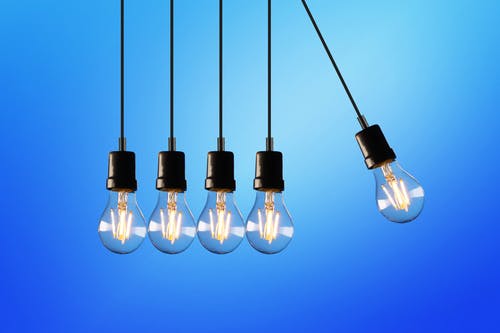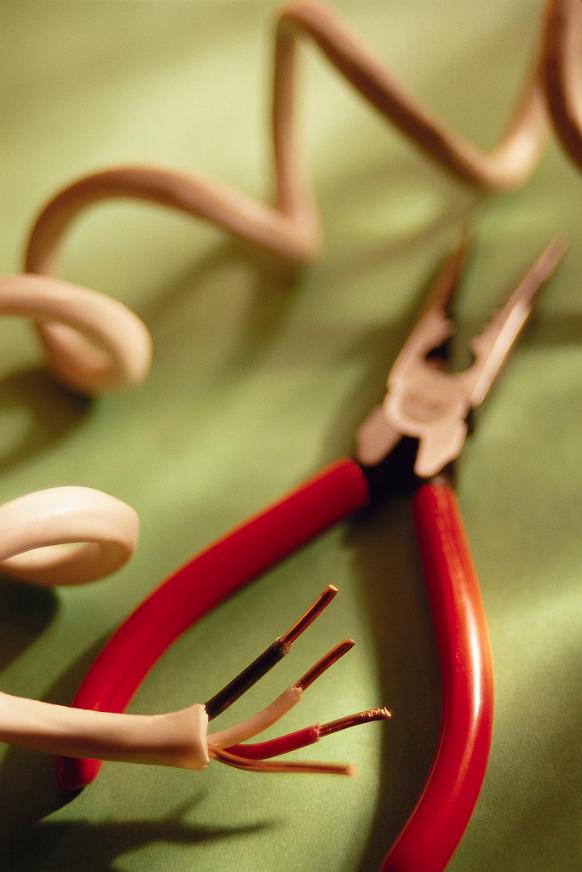 © Copyright Toby Electrical